26.05.2020: Nasze dostawy do domu są realizowane jak zwykle, w przeciągu 1-3 dni roboczych ♡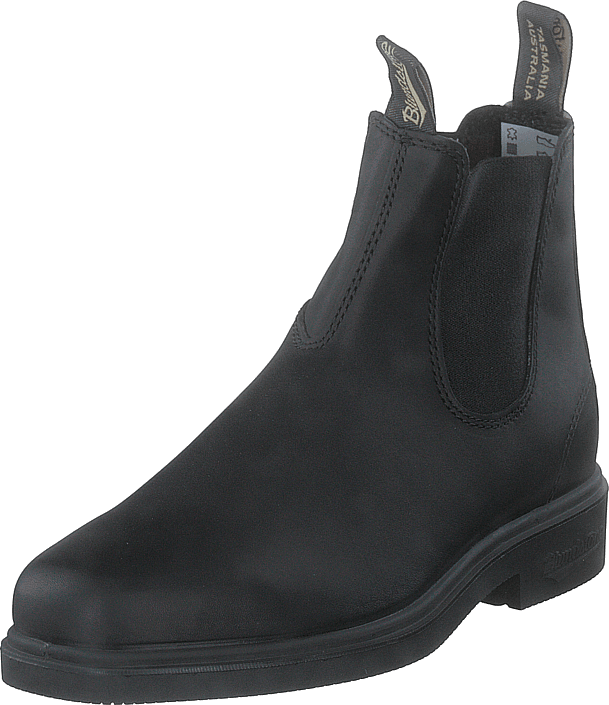 Chcesz inspirować innych? Oznacz @footway na swoim zdjęciu na Instagramie, aby mieć szansę na wyróżnienie się tutaj
3D
Blundstone
063 Leather Black
Dane klienta
Blundstone są oceniane jako standardowe przez 5048 klientów
Opis produktu
Wyjmowane wkładki
czarny
Skóra
Gumowy
02676-00
Blundstone 063 Leather Black

Oto klasyczny i popularny model marki Blundstone. To buty w stylu jodhpurs, wykonane z prawdziwej skóry. Blundstone 063 Leather Black są wyposażone w dwie elastyczne taśmy, które umieszczone są po bokach. Wyjątkowa podeszwa SPS (Shock Protection System) zapewni Ci komfort podczas chodzenia przez wiele godzin.

Mocna skóra i wygodna podeszwa

Marka Blundstone naprawdę wie, jak stworzyć modne buty najwyższej jakości. Blundstone 63 to model wykonany z prawdziwej skóry, która w wyniku specjalnej obróbki nabrała właściwości wodoodpornych. Żłobiona, zewnętrzna podeszwa zapewnia odpowiednią przyczepność.

Model idealny

Model 063 marki Blundstone z pewnością powinien znaleźć się w garderobie każdego entuzjasty mody. Buty charekteryzuje wysoka jakość, wykonanie z prawdziwej skóry i wygodna podeszwa, więc doskonale poradzą sobie w każdych warunkach. Świetnie sprawdzą się w połączeniu z przylegającymi do ciała dżinsami lub sukienką.

Skóra - praktyczny materiał

Skórzane buty to doskonały wybór, ponieważ skóra starzejąc się zachowuje swój naturalny urok. Zakupiony przez Ciebie model Blundstone 063 będzie stawał się coraz bardziej stylowy z każdym miesiącem - skóra to materiał, który z czasem nabiera charakteru. W kwestii pielęgnacji warto pamiętać o impregnacji przy użyciu odpowiednich preparatów.
Pokaż więcej
Popularne buty z Blundstone