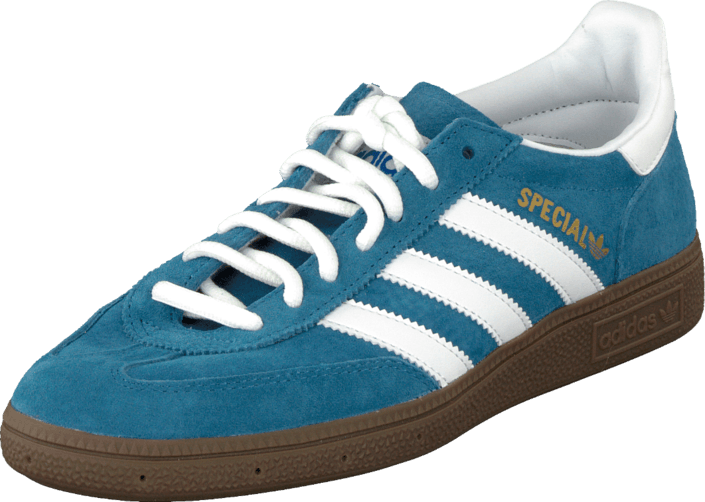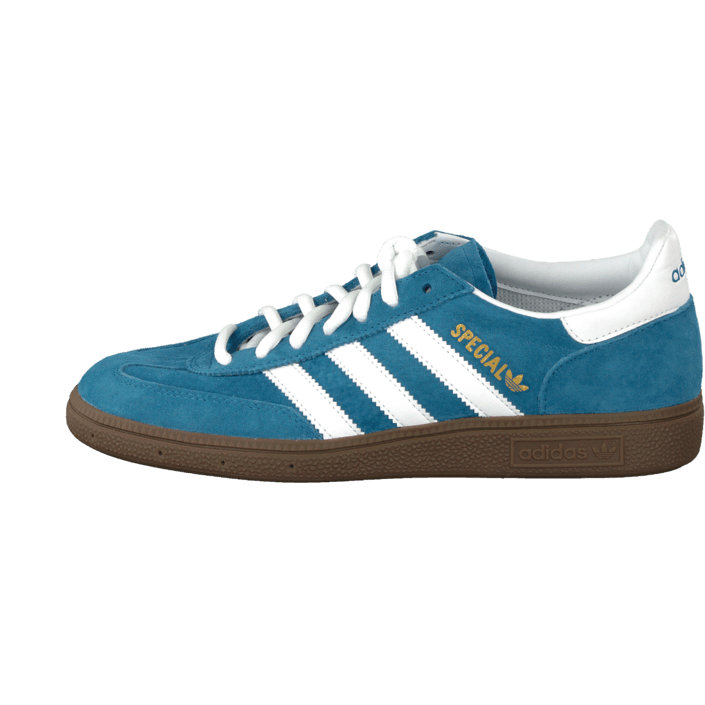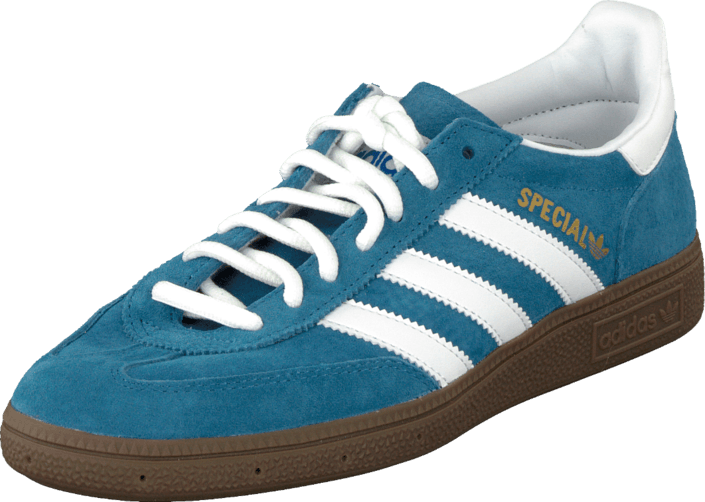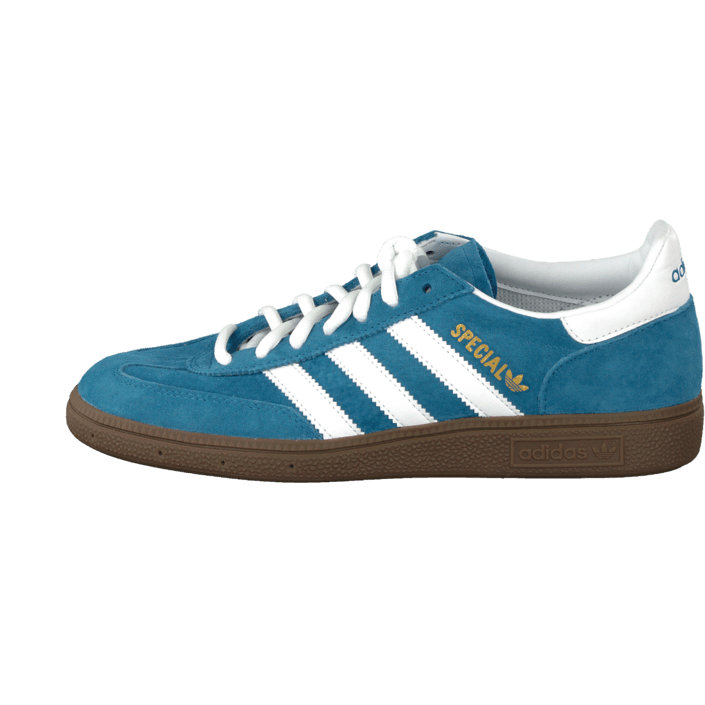 3D
adidas Originals
Handball Spezial Blue/Running White
Przewodnik po rozmiarach
Darmowy zwrot!

30 dni na dokonanie zwrotu!
Opis produktu
Turkusowy
Standardowe
Zamsz
Guma
Sznurowadła
24816-00
Spezial Handball jest stylem Adidasa, który ma w sobie coś więcej niż styl retro i korzenie w wielkich modelach płóciennych lat 70. XX wieku. Odznacza się niebieskim kolorem, a zewnętrzna, zamszowa strona oznacza, że ten but sprawdza się tak samo dobrze na sali gimnastycznej, jak i na ulicy.

W dzisiejszych czasach nie trzeba daleko szukać, aby znaleźć buty sportowe o świetnym wyglądzie, ale nie było tak jeszcze w latach siedemdziesiątych, kiedy to zaczęły one przejmować światową modę. Było to spowodowane przede wszystkim chłodnym, prostym stylem stworzonym przez Adidasa. Ta niemiecka marka podbiła świat koszykówki, tenisa, a nawet piłki ręcznej.


Niebywale wszechstronny


Adidas Original Handball Spezial pochodzi ze świata piłki ręcznej, a po raz pierwszy został wydany pod koniec lat 70. XX wieku. Nie potrzeba było długo czekać na to, aby but zyskał popularność wśród wielkich nazwisk w sporcie, zanim wyruszył na ulicę i przenikł do świata mody. Zewnętrzna, solidnie wykonana, stylowa gumowa podeszwa orz zamsz sprawiają, że Spezial jest idealnym butem nie tylko na boisku, ale również poza nim.


Styl Retro

Adidas stworzył prawdziwego buta w stylu retro, łączącego zamsz z idealnym wyglądem. Trzy paski w białym kolorze, które stały się symbolem marki są doskonałym przeciwieństwem niebieskiego zamszu, który można łatwo czyścić przy użyciu szczotki do zamszu lub specjalnego kamienia do czyszczenia butów. Ale należy pamiętać, że najważniejszą rzeczą w pielęgnacji butów zamszowych jest impregnacja. Dzięki niej Twoje buty będą utrzymane w doskonałym stanie o wiele dłużej, zwłaszcza jeśli mieszkasz w chłodniejszym klimacie, w którym często pada deszcz.
Pokaż więcej.
Pomóż innym podziel się swoją opinią
Podaj swoje imię/ksywę, żebyśmy wiedzieli, kim jesteś =)
Ups… Podaj adres e-mail (nigdy nie wyświetlimy go bez twojej zgody!)
* = Pole obowiązkowe