28.03.2020: Nasze dostawy do domu są realizowane jak zwykle, w przeciągu 1-3 dni roboczych ♡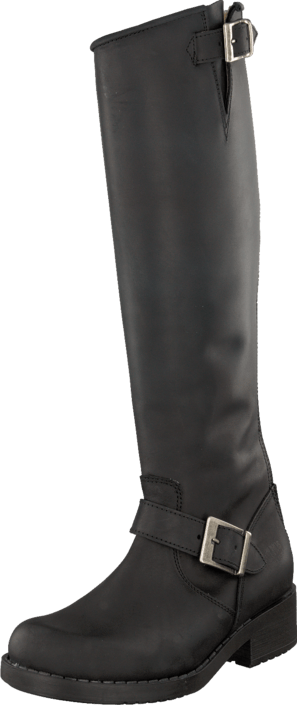 Chcesz inspirować innych? Oznacz @footway na swoim zdjęciu na Instagramie, aby mieć szansę na wyróżnienie się tutaj
3D
Johnny Bulls
High Zip Back Black/Silver
Dane klienta
Postrzegany rozmiar na podstawie 3314 klientów
Opis produktu
czarny
Skóra
Skóra
Gumowy
4 cm
41,5 cm
37 cm
Zamek błyskawiczny, Klamra
49753-00
Johnny Bulls High Zip Back Black/Silver

Gustowne, odjechane, eleganckie, wygodne - czy od botek lub kozaków można chcieć czegoś więcej? Johnny Bulls to marka, która dzięki swojemu ciekawemu designowi szturmem podbija rynek. Jeśli chcesz wyglądać elegancko, ale zachować w swojej stylizacji odrobinę zadziorności, model Johnny Bulls High Zip Back Black/Silver jest wręcz stworzony dla Ciebie. Inspirowane kulturą motocyklistów detale zdobiące kozaki, pozwalają odbyć prawdziwą podróż w czasie. Nic dziwnego, że wyroby marki Johnny Bulls początkowo sprzedawano głównie w sklepach dla motocyklistów. Sztywna i gustowna skóra oraz różnej wysokości cholewki sprawiły, że sukces marki Johnny Bulls bardzo szybko stał się faktem, a jej obuwie zyskało popularność wśród kobiet i mężczyzn niezwiązanych z kulturą motocyklową.

Gustowne i wygodne kozaki na obcasie

Zakładamy, że zależy Ci na butach, które zapewniają styl, uczucie komfortu podczas chodzenia oraz prawidłową postawę. Te przepiękne, damskie kozaki marki Johnny Bulls posiadają wszystkie wyżej wymienione cechy! Czarna miękka skóra dopasowuje się do stóp i nadaje butom eleganckiego wyglądu. Solidna podeszwa wykonana jest z czarnej gumy, a obcas ma 4 cm wysokości. To doskonałe buty na jesień i wiosnę. Sprawdzą się także podczas łagodnej zimy. Ponadto z łatwością dopasujesz je do cieńszych i nieco grubszych ubrań.

Moda rodem z Dzikiego Zachodu

Łaciate kuce, szerokie kapelusze albo motocykle i mocne, skórzane kurtki - bez względu na Twoje inspiracje i styl, buty Johnny Bulls High Zip Back Black/Silver będą doskonałym wyborem. Załóż do nich koszulę w kratę oraz przylegające do ciała dżinsy i otul się swoim ulubionym, dzierganym cardiganem. Buty doskonale sprawdzą się również w połączeniu z krótką, minimalistyczną, czarną spódniczką i kolorowym topem. Idealnym dopełnieniem stylizacji będzie skórzana kurtka - w takim outficie możesz stawiać czoła przygodom.

Pamiętaj o pielęgnacji i paście do butów

Produkty nadające się do pielęgnacji butów Johnny Bulls High Zip Back Black/Silver to spraye czyszczące, mydła do skóry i mydła w piance. Znajdziesz je w każdym sklepie obuwniczym. W celu utrzymania błyszczącej powierzchni butów w nienagannym stanie, należy regularnie stosować pastę do butów i nakładać ją przez parę minut za pomocą szmatki lub szczotki do butów, wykonując kuliste ruchy. Jeśli sprawiłaś sobie świetny prezent w postaci pary przepięknych kozaków marki Johnny Bulls, domyślamy się, że chcesz, aby służyły Ci one jak najdłużej. Wystarczy, że będziesz pamiętać o odpowiedniej pielęgnacji, a buty staną się Twoimi wieloletnimi towarzyszami!
Pokaż więcej
Popularne buty z Johnny Bulls